Hurricane Protection Products Available at Our Fort Myers, FL, Location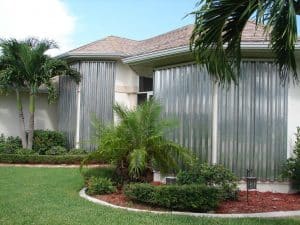 Living in Florida comes with many advantages like access to beautiful beaches, lots of sunshine, and year-round golf to name a few. However, it is also a place that experiences strong storms and hurricanes every year. Luckily, for homeowners and business owners who live in Fort Myers, Florida, or a surrounding community, they can turn to Storm Smart for a variety of hurricane protection products that are designed to help protect their properties when a strong storm or hurricane shows up. What's more, our products are also designed to help you enjoy the Florida lifestyle by offering benefits such as UV protection and privacy.
Hurricane Protection Products That We Offer
When you choose to partner with Storm Smart to outfit your home or business with hurricane protection products, you'll get to choose from the following options:
Storm Catcher Screens
We offer hurricane and solar window screens that are not only designed to stop hurricane-force winds during storms but will also reflect the sun's glare and keep bugs out of your home when the weather is nice.
Windows & Doors
The replacement windows and doors that we offer are attractive, energy-efficient, and built to protect your property against storm damage. The glass in our windows and doors will resist wind damage and break-in attempts, while also minimizing heat transfer.
Aluminum Shutters
The aluminum shutters that we offer provide incredible protection for properties. They have passed impact and wind tests, meet stringent Florida Building Code requirements, and are virtually impenetrable.­­­
Storm Panels
Our storm panels can be installed over basically any opening on your property, can stand up to hurricane-force winds, feature an emergency escape panel should you need to get out of your property quickly, and will last a lifetime.
Contact Us Today
To learn more about the hurricane protection products we have available to homeowners and business owners throughout the Fort Myers, FL, area, contact us today or stop by our showroom.