Aluminum Window Shutters Will Protect Your Bonita Springs, FL, Home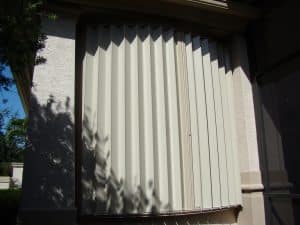 There are many perks to living in Bonita Springs, Florida. The sunshine, beaches, palm trees, and blue skies can make it feel like you're on vacation every day, but there is one downside to living in this tropical climate: hurricanes. If you're like many local homeowners, you run down to the home improvement store for plywood to board up your house whenever a hurricane looms, but what if you could avoid all of that hassle and have built-in protection year round? With aluminum window shutters from Storm Smart, you can.
Beauty & Performance Combine
The window shutters that we offer are among the strongest in the industry. They have passed impact and wind tests to meet all of the stringent Florida Building Code requirements, so you can rest easy knowing that your home will be protected from a significant amount of damage. In addition to being incredibly strong and impact-resistant, our window shutters are also:
Secure – Our window shutters are virtually impenetrable, so you can rest easy knowing that any attempts by intruders to enter will be thwarted.
Stylish – We have several different attractive window shutters to suit your taste and home, including Bahama shutters, Colonial shutters, accordion shutters, rolling shutters, and more.
Easy to use – Though each of our window shutters operates differently, they are all designed to function smoothly, and some are even available with motorized options for your utmost convenience.
Contact Storm Smart today to learn more about our window shutters and the convenient financing options that we offer to qualifying homeowners in Bonita Springs, FL.