Improve Your Naples, FL, Home's Security With Crimsafe Security Screens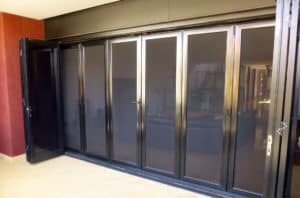 Your Naples, Florida, home probably has screens on its windows. They work pretty well for keeping out bugs while letting in a breeze, but those screens are no match for an intruder. Thankfully, there are screens that can protect your home from unwanted visitors. Crimsafe security screens feature an ultra-strong stainless steel mesh that will stop nearly anything and anyone from entering your home, be it a burglar or debris kicked up by a storm. And, because we're the exclusive dealer of this exceptional product, you won't find it anywhere else in southwest Florida.
Why Choose Crimsafe Security Screens?
Installing Crimsafe screens on your home is a smart move that will pay off in a number of ways. Some of the benefits of these remarkable screens include:
Attractive appearance – Traditional security bars are an eyesore. Crimsafe screens offer a sleek, elegant appearance that compliments your home's curb appeal.
Superior strength – These screens are the strongest on the market, thanks to features like stainless steel mesh and an innovative screw system.
Impact resistance – Able to withstand impact from debris flying as fast as 244 miles per hour, Crimsafe screens won't break for a burglar's hammer or a tree branch in a hurricane. That's tough!
Improved energy efficiency – Our screens can actually reflect sun away from your windows and doors, helping to enhance your home's energy efficiency.
10-Year warranty protection – We back our screens with an ironclad 10-year warranty so you can rest assured that your investment, and your home, are safe.
At Storm Smart, we care about your customer experience from the moment you contact us to the end of your warranty period and beyond. We want to help you add protection to your home that is as beautiful as it is effective.
Let's Get Started!
Contact us today to learn more about what Crimsafe security screens can do for your Naples, FL, home.