Impact-Resistant Vinyl Windows for Homes in Naples, FL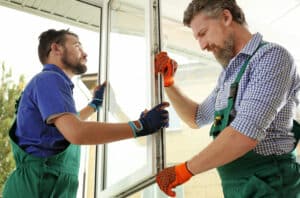 Do you want to invest in vinyl windows that will give you the utmost value for your investment? If so, then turn to the professionals at Storm Smart. Since our founding in 1996, we have been providing homeowners in the Naples, Florida, area with top-of-the-line hurricane protection products, and our vinyl windows are one of them. Not only are they designed to enhance your home's beauty, but they'll also safeguard it from the most extreme weather conditions year after year, so you're truly getting the best of both worlds!
Quality & Craftsmanship That Can't Be Beat
The vinyl windows at Storm Smart are crafted with two low-E panes that are separated by a layer of plastic. This is known as impact glass, and it is incredibly difficult to penetrate, so you can rest easy knowing you'll be protected from hurricane-force winds and wind-blown debris. But, that's not where the benefits of impact-resistant glass end. For instance, your windows will:
Be tough enough to resist any break-in attempts
Help insulate your home, keeping its interior temperatures more stable year-round and lowering the strain on your HVAC system, which can lead to lower energy costs
Prevent pesky noise transference, so you can enjoy peace and quiet inside your home
Furthermore, our vinyl replacement windows are available in a wide array of stains, finishes, styles, and other gorgeous design options, so you'll be able to achieve a look that suits your taste and complements your home.
Want to learn more about the impact-resistant vinyl windows we offer to homeowners in the Naples, FL, area? Give the helpful and knowledgeable professionals at Storm Smart a call today.