High-Quality Hurricane Protection Products Available for Residents of Vero Beach, FL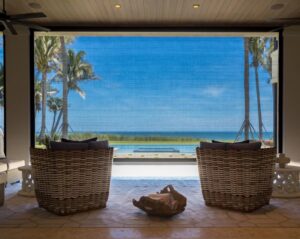 Beach life doesn't get better than it is in Vero Beach, Florida. However, it's not all sunshine all the time. This area also faces yearly hurricane threats and is hit with intense storms numerous times a year. If you live in this area and want to ensure your home is protected during storm season, give the professionals at Storm Smart a call. We offer high-quality hurricane protection products that will help to keep your home protected.
Choose From the Following Hurricane Protection Product Options
Storm catcher screens – By reducing wind speeds by up to 95%, our storm catcher screens can turn hurricane-force winds to a mere breeze. They are also a great option when the weather is nice as they will help keep bugs out and reflect UV rays.
Windows and doors – Our windows and doors are stylish, energy efficient, and designed to protect your home from storm damage with impact-resistant glass.
Aluminum shutters – These shutters will protect your windows during storms by taking on the impact from windblown debris. Choose from a variety of style options, including Bahama, colonial, rolling, and accordion shutters.
Storm panels – The storm panels we offer are cost-effective, strong enough to stand up to hurricane-force winds, impact-resistant, and built to last a lifetime.
Ready to Learn More?
Contact Storm Smart today to learn more about the hurricane protection products available to homeowners throughout the Vero Beach, FL, area.