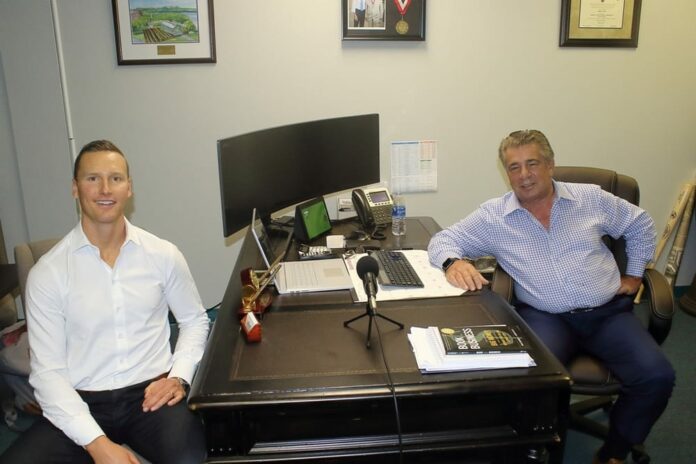 On Wednesday, November 21, Storm Smart Executive Chairman Brian Rist was interviewed for the national podcast, What Got You There with Sean Delaney.
From his early years through today, Brian provides a unique and in-depth look at his career and the steps he took to become the founder of the largest manufacturer and installer of hurricane protection products in the United States.
Brian also provides advice and lessons to entrepreneurs looking to make their dream a career reality.
What Got You There with Sean Delaney is a popular national podcast which focuses on the journey behind some of the world's most successful people, uncovering the strategy, tactics, and routines that helped them get there.
Founded in 2017, What Got You There has achieved such accolades as the #1 business podcast and #8 overall podcast on iTunes.
To hear the interview, click on one of the links below.
Web- http://whatgotyouthere.com/portfolio/168/
iTunes- https://podcasts.apple.com/us/podcast/what-got-you-there-with-sean-delaney/id1220419562?mt=2
Spotify- https://open.spotify.com/show/2Wne4NYGjaw7rx5cTVRvpo
Stitcher- https://www.stitcher.com/podcast/what-got-you-there
Video- https://www.youtube.com/watch?time_continue=753&v=-fyceYTdVOo&feature=emb_logo