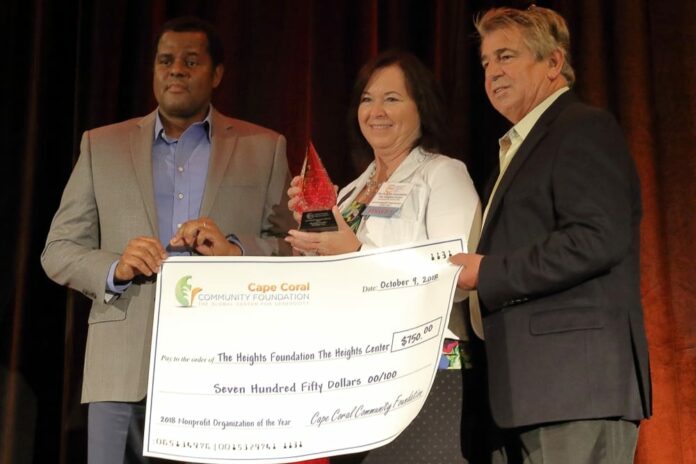 On October 9, Storm Smart was honored to be the title sponsor of the 2nd annual ENPY Awards.
Established by the Cape Coral Community Foundation, the ENPY (Excellence in Nonprofit Performance Yearly) Awards showcases the extraordinarily hardworking individuals in the Southwest Florida community who dedicate their time and talent within the nonprofit sector.
The awards were established to recognize the best executive directors, key staff, board members, volunteers and more within the past year.
This was the second year Storm Smart has been the title sponsor of the event, "These are the people who genuinely make a difference in the lives of our neighbors, customers, friends, associates, and family members. This is a fantastic way to recognize the efforts of those who typically would go unrecognized," said Storm Smart Executive Chairman.
This year's award ceremony was held at the Crowne Plaza in Fort Myers and recognized the following winners.
Elmer Tabor Generosity Award- Dennis Gingerich, Cape Christian Fellowship
Paul Sanborn Service Above Self Award- Phil Deems Jr.
Community Impact Award- Mark Blust, Watch D.O.G.S.
Nonprofit Business Partner of the Year- Jason's Deli, Diana Willis
Nonprofit Volunteer of the Year- Scott Carpenter, The Laboratory Theater of Florida
Nonprofit Employee of the Year- Aimee McLaughlin, Big Brothers Big Sisters of the Sun Coast
Nonprofit Board Leader of the Year- J. Thomas Uhler, Southwest Florida Symphony
Nonprofit Executive of the Year- Karen Watson, Our Mother's Home of SWFL, Inc.
Nonprofit Rising Organization of the Year- Family Initiative, Inc.
Nonprofit Organization of the Year- The Heights Foundation The Heights Center