Casement Windows Will Add Strength & Beauty to Your Fort Myers, FL, Home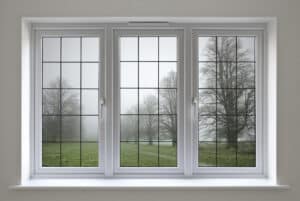 Casement windows are a popular window option because they are stylish and versatile. They have a large glass area that provides great views, allow for natural light to pour into your home, and are hinged at the side and open by swinging outward, so they provide more ventilation than other window styles. If you live in Fort Myers, Florida, or a surrounding area and want to have casement windows installed in your home, there is no better company to turn to than Storm Smart. That's because the casement windows we offer not only come with all of the aforementioned benefits, but are also extremely durable and built to stand up to the strong storms and hurricane-force winds that the Fort Myers area faces on a yearly basis.
Our Casement Windows Are Impact Resistant
If you live in the Fort Myers area, it's crucial that you prepare your home for hurricane season. And, one major part of that preparation is making sure your windows are secure. Luckily, when you partner with Storm Smart to have casement windows installed, you won't have to worry about boarding your windows up with plywood when a storm rolls through. That's because our windows are constructed with two panes of glass and an interlayer made of durable plastic. This plastic serves as a "backstop" for wind-blown debris and is nearly impossible to penetrate.
What's more, these windows are also very energy efficient and designed to minimize heat transfer, so in addition to security, they can also help lower your monthly energy bills.
Contact Us Today
If you would like to learn more about the casement windows we have available to homeowners throughout the Fort Myers, area, contact Storm Smart today.