Impact-Resistant Single-Hung Windows Available for Homeowners in Fort Myers, FL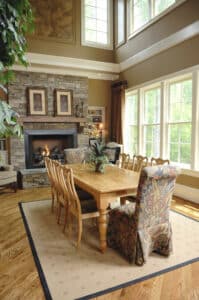 While living in the Fort Myers, Florida, area means that you'll experience beautiful weather for most of the year, it also means dealing with hurricane season. If the windows in your home aren't built for storm season, it's time to invest in single-hung windows from Storm Smart. We offer impact-resistant single-hung windows that are designed to stand up to whatever Mother Nature throws at them. Since our founding in 1996, we have earned a fantastic reputation throughout our community for providing exceptional products combined with caring customer service, as evidenced by our A+ rating with the Better Business Bureau.
Benefits of Our Single-Hung Windows
When you partner with Storm Smart to have single-hung windows installed in your home, you can count on getting windows that are:
Impact Resistant
Constructed with two panes of glass that have a durable layer of plastic between them, our windows provide exceptional strength. They will be able to withstand impacts from wind-blown debris, helping to keep your home protected.
Designed to Stand up to Water & Air Penetration
The frames and sashes on our windows provide strength, stability, and rigidity, and will provide maximum protection against water and air penetration.
Energy Efficient
Our single-hung windows provide exceptional energy efficiency. That's because they have Low-E glass which is designed to reflect UV rays from entering your home. This will lessen the burden on your HAVC system to maintain a comfortable temperature and might help you save money on your energy costs.
Ready to Get Started?
If you're ready to help prepare your home for hurricane season by investing in single-hung windows, contact Storm Smart today. We serve homeowners in Fort Myers, FL, and the surrounding areas.