Extra-Strong

Accordion Hurricane Shutters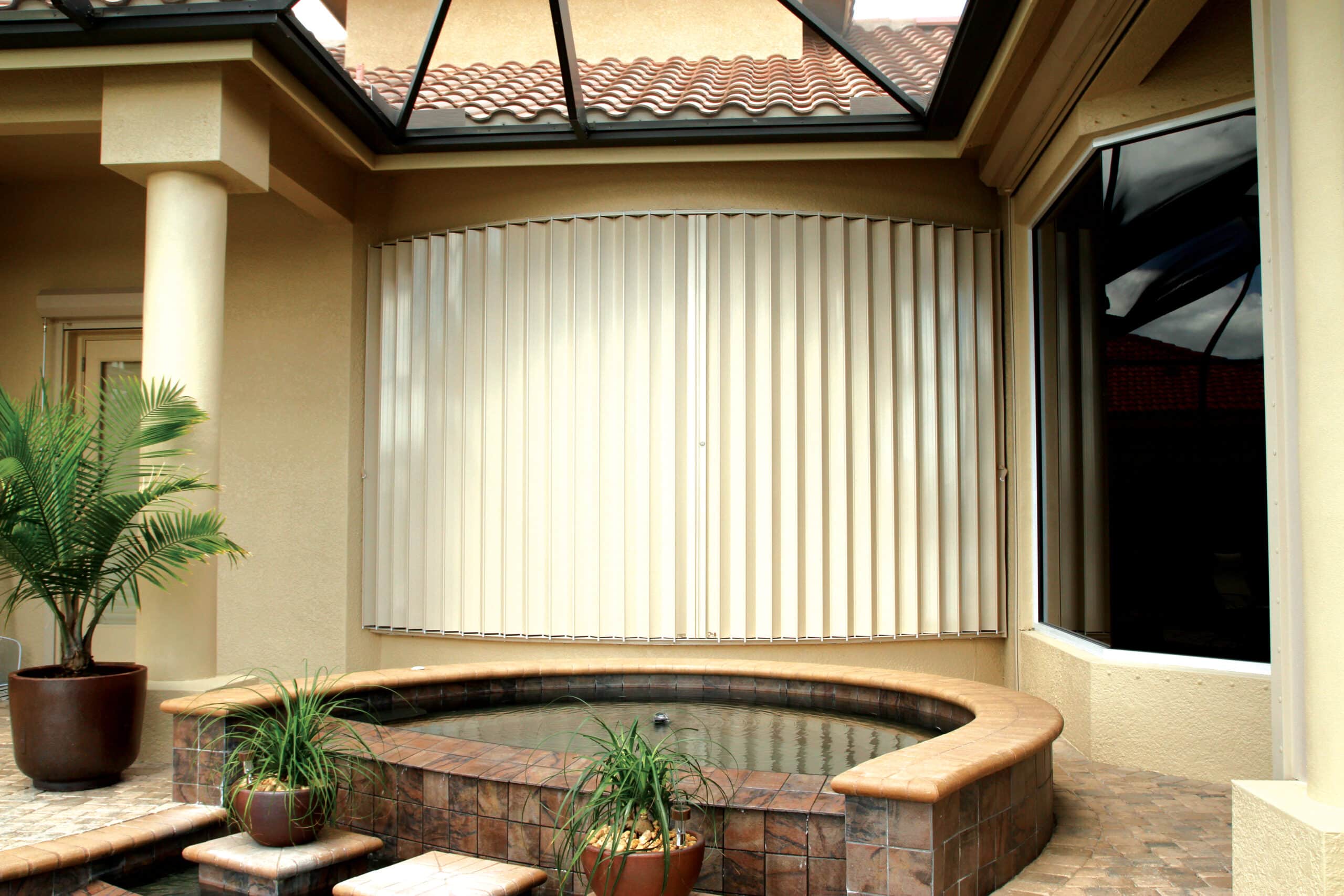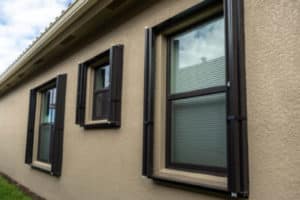 At Storm Smart, we have a range of hurricane shutters available, including an accordion style. Accordion hurricane shutters feature vertical slats and can cover openings of any width, making them perfect for windows, doors, patio doors, and balconies. And because they exceed the Florida Building Code's stringent wind and impact tests, our shutters will defiantly prevent flying debris from damaging your home.
Smooth & Easy Operation
Storm Smart's aluminum accordion hurricane shutters easily glide open and closed thanks to a stainless steel roller carriage system, self-lubricating wheels, and a felt-lined track. They can be designed to open to the right, to the left, or from the center, depending on the unique needs of your home or business.
Enhanced Security
High winds and flying debris aren't the only things that will come to a swift halt once coming into contact with your accordion hurricane shutters—would-be intruders will also find an impenetrable barrier that will foil their best break-in attempts. If you plan on evacuating when a major storm threatens the area, we can install keyed locks on your shutters for even better security.
Storm-Protection Specialists
At Storm Smart, we are experts at hurricane protection. With more than 80,000 satisfied customers throughout southwest Florida, we're the company you can trust for exceptional products and unparalleled service.
To learn more about our accordion hurricane shutters, we invite you to one of our showrooms in Fort Myers and Naples where you can see them firsthand. Or, simply reach out today to schedule a free consultation at your home.