Aluminum Window Shutters for Homes in the Naples, FL, Area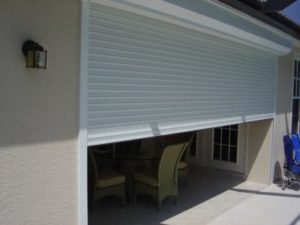 There's a process that many homeowners in Naples, Florida, go through when a hurricane is approaching, and often it involves scrambling to local home improvement stores to get plywood and other materials to board up homes. What if you could disrupt that cycle by already having your home secured before the threat of a hurricane is looming? When you turn to Storm Smart, you can. We offer window shutters that provide the ultimate protection against hurricanes so you and your family can have peace of mind when the next storm strikes.
Unbeatable Strength
At Storm Smart, we offer aluminum shutters that have passed impact and wind tests and meet all stringent Florida Building Code requirements, offering some of the best protection against storm damage that you'll find on the market today. These shutters are also virtually impenetrable, so you can feel good about having an added layer of security for your home.
Furthermore, we have several different styles of window shutters to choose from, including:
Accordion shutters – These have vertical slats that easily glide open along top and bottom tracks.
Rolling shutters – Our roll-down shutters are permanently installed on your home and are easily deployed with a smooth-operating hand-crank or electric motor.
Bahama shutters – These shutters are opened and closed with a telescopic arm and feature a louvered awning design that will enhance your home's beauty.
Colonial shutters – Colonial shutters provide a timeless and sophisticated look for your home.
If you'd like to learn more about the aluminum window shutters we offer to homeowners in Naples, FL, contact Storm Smart today. We can answer any questions you may have and tell you about the financing we have available.