Impact-Resistant Smart View Windows for Homes in Naples, FL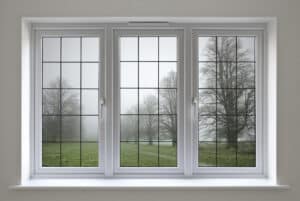 Replacing your windows is one of the most important investments you can make in your home. If you're looking for a window company, you'll want to partner with one you can trust. For homeowners in Naples, Florida, that company is Storm Smart. Founded in 1996, we have a longstanding history of providing masterfully crafted hurricane protection products that offer incredible long-term value. We have helped over 80,000 delighted customers and would be happy to add you to that list when you turn to us for new Smart View replacement windows.
Benefits of Smart View Impact Windows
At Storm Smart, we carry Storm View windows that are available in aluminum and vinyl and offer numerous benefits, including:
Weather resistance – Our replacement windows have advanced weatherstripping and heavy-duty frames with impact-resistant glass, so you can count on them to hold fast in the face of hurricane-force winds, severe rainfall, and other harsh elements.
Energy efficiency – Features such as Low-E glass coatings, multiple panes, and gas fills help our windows insulate your home, keeping its interior temperature warmer during the winter and cooler during the summer. This will reduce the strain on your HVAC system and potentially lead to lower monthly energy costs as well.
Beauty – Our replacement windows are available in several stunning stains, finishes, and styles, so you're sure to achieve a look that suits your taste and beautifies both the interior and exterior of your home.
Learn More
Contact Storm Smart today to learn more about the impact-resistant Smart View windows we offer to homeowners in the Naples, FL, area, and beyond.