Impact-Resistant Replacement Windows for Homeowners in Sarasota, FL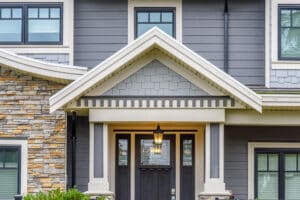 When shopping for replacement windows for your home, it's important to find options that are specifically designed for the climate and region you live in. For homeowners in Sarasota, Florida, the two most important window features to look for are impact resistance and energy efficiency. Impact-resistant windows will help protect against storm damage each hurricane season, while energy efficient windows will help keep your home cool and comfortable by keeping the heat and humidity out. At Storm Smart, we proudly offer replacement windows that excel in both of these areas, making them a great investment for homeowners throughout the region.
Choose Storm Smart for Top-Notch Windows
When you choose Storm Smart for your replacement windows, you can be confident that you'll receive windows that are designed for your Sarasota, FL, home. Our Smart View windows feature laminated glass that provides exceptional resistance to impact and storm damage while providing a clear view of the outdoors. Additionally, our windows are designed to reduce thermal transfer, keeping the hot air out and the cool air in, to improve the overall energy efficiency of your home. Whether you choose from our selection of vinyl windows or aluminum windows, you can expect to be able to choose the style, colors, and dimensions that perfectly suit your lifestyle.
Professional Window Installations
With decades of experience in the industry, Storm Smart is also your source for exceptional workmanship when it comes to the installation itself. Our in-house team of technicians is highly skilled and experienced in all window installation best practices. We'll ensure your replacement windows are perfectly fitted to your home for long-lasting durability and performance.
If you'd like to learn more about how our impact-resistant replacement windows are the right choice for hurricane season in Sarasota, FL, contact Storm Smart today or stop by one of our nearby showrooms.