Offering Hurricane Protection Products for Homeowners in Beautiful Siesta Key, FL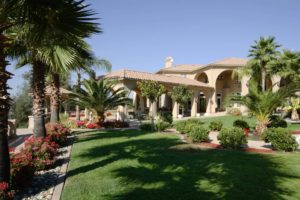 Siesta Key, Florida, is world famous for its beaches. It's easy to become entranced by the beauty and tranquility that make it such a popular place to live. But, what people may not realize is that Siesta Key has had 72 recorded hurricanes come through since 1930. Even a mild hurricane can do significant damage to your home so it only makes sense to be prepared at all times. At Storm Smart, that's what we do. We help homeowners like you stay ready for the stormy season with top-quality hurricane protection products and installation.
Hurricane Protection Product Options for Any Home
Storm Smart has earned a fantastic reputation throughout the Cape Coral area for not only meeting our customer's expectations but exceeding them. When you partner with us, you'll be able to choose from the following options:
Storm Catcher screens – Ditch the clunky plywood boards that turn your home into a cave with our storm catcher screen options. These screens are easy to install and can reduce wind speeds by up to 95%.
Windows and doors – The glass in our windows and doors are crafted with two panes of glass that are separated by a layer of plastic, making them nearly impossible to break.
Aluminum shutters – These window shutters offer superior protection from storms and can even be equipped with keyed locks to protect against intruders.
Storm panels – These cost-effective storm panels are easily deployed along a track and have passed wind-and impact-resistant tests as required by the Florida Building Code.
Contact Us
For more information about the hurricane protection products we have available to homeowners and business owners throughout the Siesta Key, FL, area, contact Storm Smart today.