Choosing the Right Safe to Protect Your Belongings
Everyone has possessions or documents that they want to protect and would be devastated to lose. In the event of a burglary, a storm, or another disaster, you need a way to keep those items protected and undamaged. One of the best ways to do that is by using a home safe.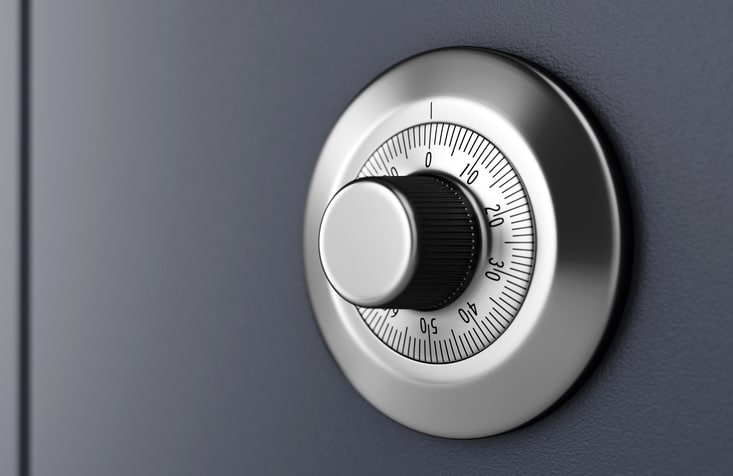 There are many types of safes available for purchase, so knowing how to choose the right safe is important. One of the first factors to consider is the size of the safe you need. The best way to do this is to gather all the documents or belongings you want in the safe and stack them on top of each other. One of the most common sizes of a safe is 1.2 or 1.3 cubic feet, which can store a stack of standard 8 ½ by 11-inch papers a foot high.
Three of the most common features in home safes are fire resistance, burglary protection, and water resistance. If you live in an area prone to hurricanes, you'll need to make sure your safe is protected against water. While many safes have some degree of water resistance, you can also purchase safes that can handle being submerged in water if your home should be flooded.
The #1 concern for most safe buyers is fire. While it might seem like you'll never experience a fire in your home, statistics show that you have a one in four chance of experiencing a fire in your home that's large enough to call out the fire department. Fire-resistant safes are important and you need to know what they can protect against. A safe rated to protect paper and documents shouldn't get any hotter than 350 degrees, but for film, it should not exceed 150 degrees, and DVDs or computer products should not reach an excess of 125 degrees. Most safes will offer 30 minutes of fire protection.
Burglary protection is also important. A heavier safe is more difficult to carry and the TL number will tell you how long the safe can withstand an attack using common tools. To protect the exterior of your home from storm damage, contact Storm Smart at 239-274-2700.