Is It Dangerous to Leave Your Hurricane Shutters Up All Year Long?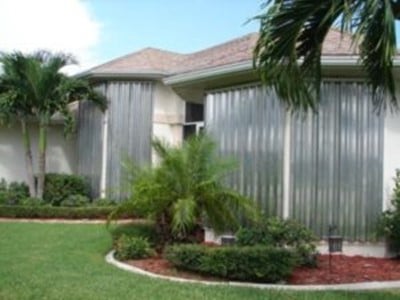 Hurricane shutters protect your home from wind, rain, and soaring debris. With Florida's occasionally unpredictable hurricane conditions, most Floridians would agree that they can't go without them come storm season. Because of their necessity, storm shutters are available in various options. From the stylish, permanently attached Bahama shutters for high-rising windows to the sturdy Accordion shutters for retractable protection, as well as storm panels , heavy-duty roll-down shutters for larger openings, and last but not least our Storm Catcher Screens you have many options to choose from.
All too often, people put up or engage their hurricane shutters early or leave them up all year to avoid the hassle of frequent deployment or for other presumed safety reasons. Keeping your hurricane shutters up and engaged when there isn't a major storm can be dangerous and costly.
Many municipalities are beginning to enforce codes for hurricane shutters, only allowing them to remain up for 14 days during the time of cone of uncertainty for the following concerns and safety reasons:
Deployed shutters can get in the way of fire rescue missions.
If deployed for an extended period of time, public safety is afraid it can invite burglars into the home.
Hurricane Shutters that are open at all times have a shorter lifespan and require more maintenance.
If used correctly, Hurricane shutters can be one of the best investments you can make for your home, business, and family. Contact us today to learn more!