Awning Windows Offer Many Advantages to Homeowners in Fort Myers, FL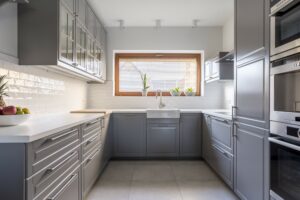 Awning windows are designed to hinge at the top and swing outward when opened, making them an ideal window style for basements, bathrooms, and other small spaces. Similar to hopper windows, awning windows are typically placed higher on the walls and provide great ventilation while still offering privacy and security. At Storm Smart, we've been installing top-of-the-line awning windows for homeowners throughout the Fort Myers, Florida, area since 1996. As a local home improvement company with decades of experience offering and installing hurricane protection products, Storm Smart is the company you can rely on for awning windows that are energy efficient, impact resistant, and aesthetically pleasing.
Impact-Resistant Awning Windows
One of the most important features for your awning windows to have is impact resistance that will help protect your home each hurricane season. At Storm Smart, we proudly offer Smart View windows, which feature exceptional clarity while providing reliable impact-resistant qualities. Your windows play an important role in the safety and security of your home, and impact-resistant awning windows offer superior performance in both of these areas.
In addition to being impact resistant, our awning windows are also exceptionally energy efficient, helping to keep the heat and humidity out so that your home stays at a comfortable temperature. This thermal efficiency can help reduce the strain on your HVAC system, which can lead to lower energy bills each month as well. These features don't come at the expense of aesthetics, though—you'll also be able to customize the color, dimensions, and style of your awning windows to perfectly suit your preferences.
Professional Installation by the Experts
At Storm Smart, our in-house technicians are truly masters of their craft. With years of experience and a commitment to excellent workmanship, our team will ensure your new awning windows are properly installed for long-lasting beauty and performance.
If you'd like to learn more about having impact-resistant awning windows installed on your home in the Fort Myers, FL, area, contact Storm Smart today.