All Types of Impact-Resistant Window Styles Available for Residents in Fort Myers, FL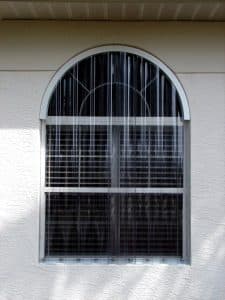 Having high-quality windows in your home is important because they can improve its security, curb appeal, and energy efficiency. At Storm Smart, we offer all types of window styles that provide these benefits and more. Serving homeowners in Fort Myers, Florida, and the surrounding areas, we offer impact-resistant windows that are designed to stand up to hurricane-force winds that this area experiences on a yearly basis.
Types of Window Styles We Offer
When you choose to partner with Storm Smart to have replacement windows installed in your home, you'll be able to choose from the following styles:
Fixed/Architectural
Horizontal roller
Impact-Resistant Windows
No matter which style you choose to go with, you can count on it to provide exceptional protection. That's because our windows are constructed with two panes of glass that have a durable layer of plastic between them. This allows them to stand up to wind-blown debris and can also make it harder for intruders to penetrate.
Enhanced Energy Efficiency
Our window panes are made from Low-E glass, which features a special coating designed to block UV rays while still allowing in light. This helps to minimize heat transfer through your windows, which in turn will make it easier for your HVAC system to maintain a comfortable interior temperature, and might even help reduce your monthly energy costs.
Want to Learn More?
For more information about the types of windows we have available to homeowners throughout the Fort Myers, FL, area, contact Storm Smart today.