Double-Hung Windows Built Specifically for Homeowners in Fort Myers, FL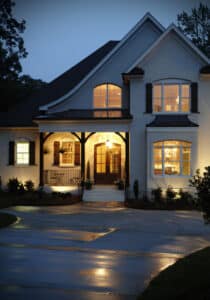 When it comes to having windows installed, homeowners in the Fort Myers, Florida, area know that there's more to consider than just beauty. They'll need windows that can stand up to the strong storms and hurricanes that this area faces each year. Luckily, when they turn to Storm Smart, they can get double-hung windows that offer both beauty and strength. Founded in 1996, we have helped many homeowners prepare their homes for hurricane season by installing impact-resistant double-hung windows and we look forward to helping you, too.
Why Choose Our Double-Hung Windows?
At Storm Smart, we offer double-hung windows that come with an array of benefits, including:
Strength – Our windows are made with a durable layer of plastic that is sandwiched between two panes of glass. This also helps them to withstand impacts from wind-blown debris, keeping your home protected.
Versatility – Because both the lower and upper sashes are operable, you can open one or both for increased air flow.
Ease of maintenance – The sashes on our windows can be tilted inward, making them easy to clean because you can do it from inside of your home.
Energy efficiency – Featuring Low-E coatings and multiple panes of glass, our double-hung windows will help reduce thermal transfer into and out of your home.
Multiple color options – Our double-hung windows are available in a variety of color options, so you can choose one that will match your aesthetic taste.
Learn More
For more information about the double-hung windows we have available to homeowners throughout the Fort Myers, FL, area, contact Storm Smart today.