Impact-Resistant Replacement Windows Protect Homes in Bonita Springs, FL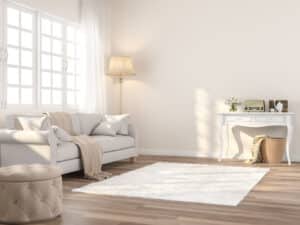 When searching for replacement windows for your home in Bonita Springs, Florida, one feature stands out with the utmost importance: impact resistance. With hurricane season making up a better portion of each year, having impact-resistant windows that are up to the task of protecting your home is an important investment. And no one knows this better than Storm Smart, your local replacement window company that has been providing hurricane protection products to homeowners throughout the region since 1996. We proudly offer Smart View windows that provide the impact resistance, energy efficiency, and aesthetic qualities that make them the ideal window choice for homeowners in and around Bonita Springs, FL.
Replacement Windows Installed by the Experts
When you choose Storm Smart for your replacement windows, you'll know you're in good hands from start to finish. During the initial consultation at your home or one of our showrooms, we'll be happy to walk you through your replacement window options. With both vinyl and aluminum windows available in a variety of popular styles, we have the selection you need to find the perfect window options for your home. All of the windows we offer feature impact-resistant laminated glass to protect against storm damage, energy efficient components that improve the thermal efficiency of your home, and aesthetically pleasing customization options to suit your home and lifestyle.
At Storm Smart, we also use state-of-the-art computerized ordering, manufacturing, and scheduling systems to ensure the window replacement process is smooth and simple for you. Once you've found the perfect hurricane windows for your home, we'll handle the rest. Our in-house team of installation professionals possesses the skills and experience to ensure your replacement windows are installed with exacting precision for long-lasting performance.
Get Started with Storm Smart Today
If you're ready to start exploring your replacement window options, contact Storm Smart today or stop by a showroom near you. We proudly offer impact-resistant replacement windows to homeowners in Bonita Springs, FL, and all nearby communities.