Replacement Windows for Homeowners in Naples, FL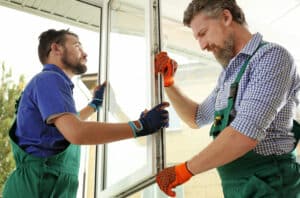 If you're searching for replacement windows for your home in or near Naples, Florida, the home improvement company to turn to is Storm Smart. Since 1996, we have been providing homeowners throughout the region with hurricane protection products, including our innovative Smart View windows that offer exceptional impact resistance. You can count on us for top-notch replacement windows, professional installation services, and a great customer experience throughout your window replacement project.
Smart View Windows: Made for Florida Homes
As a homeowner in Naples, FL, you're well aware of the threat of inclement weather each hurricane season. That's why you need replacement windows that are up to the task of keeping your home safe and secure. And that's exactly what our Smart View windows deliver. When you choose Storm Smart for your replacement windows, you can expect your windows to be made of vinyl and:
Impact resistant – Featuring innovative laminated glass panes, our windows offer exceptional protection from impacts. You'll be able to enjoy the peace of mind of knowing your impact-resistant windows are up to the task of protecting your home come hurricane season.
Energy efficient – Energy efficiency is another important quality for replacement windows. Our windows feature many components that enhance their thermal efficiency, helping to keep the heat and humidity out so your house stays cool and comfortable year-round.
Customizable – We offer both low-maintenance vinyl windows and durable aluminum windows in all of the most popular window styles, including casement, sliding, double-hung, picture, and awning. With plenty of options for colors and finishes as well, your new house windows will be custom-built for a perfect fit at your home.
Professional Installation of Your Replacement Windows
The performance of your windows will only be as good as the installation. And at Storm Smart, our installation services are second to none. All of our technicians are in-house, certified, and experienced to ensure your window installation is completed to exacting standards.
If you're ready to have replacement windows installed on your home, contact Storm Smart today. Or stop by our showroom conveniently located in Naples, FL.