Premium Hurricane Protection Products for Homes in Boynton Beach, FL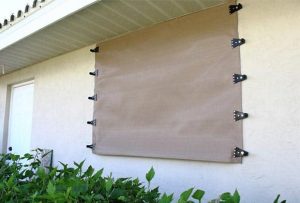 Your home is likely your biggest investment, so you'll want to make sure that it is protected. And, if you live in the Boynton Beach, Florida, area, protecting your home means more than just having strong locks and an alarm system. It means being ready for hurricane season. That's where Storm Smart comes in. We offer a variety of hurricane protection products that are designed to keep your home—and the people and things inside of it—safe when storms strike.
Our Selection of Hurricane Protection Products
When you partner with Storm Smart, you'll be able to choose from the following hurricane protection products:
Storm catcher screens – Our storm catcher screens can reduce wind by up to 95% and let in natural light, so you won't feel trapped in a dungeon when deployed. What's more, they can also be used when the weather is nice out as they block UV rays and keep bugs out.
Windows and doors – We offer impact-resistant windows and doors designed to stand up to wind damage and break-in attempts and are also very energy efficient.
Aluminum shutters – Designed to take the brunt of the damage from windblown debris, these shutters will help protect your windows from damage.
Storm panels – These budget-friendly panels are easy to install and will help protect your home from objects thrown around by a strong storm.
Contact Us Today
To learn more about the hurricane protection products we can provide for homeowners throughout the Boynton Beach, FL, area, contact the experts at Storm Smart.