Our Hurricane Protection Products Can Keep Your Osprey, FL, Home Ready for the Worst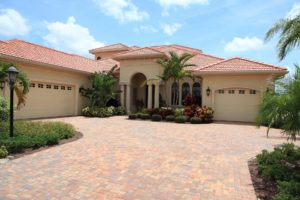 Osprey, Florida, has a little bit of everything. You have beautiful homes, wonderful restaurants, and a lot of history. However, a part of that history includes 72 hurricanes since 1930. Only a couple of decades ago, Hurricane Charley hit the Southwest Florida coast as a category 4. It can happen again, and when it does, you don't want to be left unprepared. Look to Storm Smart hurricane protection products that can keep your home hurricane-ready at a moment's notice.
Our Hurricane Protection Product Options
Storm catcher screens – By reducing wind speeds by up to 95%, our storm catcher screens can reduce hurricane-force winds to a mere breeze. They are also a great option when the weather is nice, as they will help keep bugs out and reflect UV rays.
Windows and doors – Our windows and doors are stylish, energy-efficient, and designed to protect your home from storm damage with impact-resistant glass.
Aluminum shutters – These shutters will protect your windows during storms by taking on the impact of wind-blown debris. Choose from a variety of style options, including Bahama, colonial, rolling, and accordion.
Storm panels – The storm panels we offer are cost-effective, strong enough to stand up to hurricane-force winds, impact-resistant, and built to last a lifetime.
Learn More
To learn more about the hurricane protection products we have available to homeowners throughout the Osprey, FL, area, contact Storm Smart today.