The Finest Quality Replacement Windows for Your Home in Port Charlotte, FL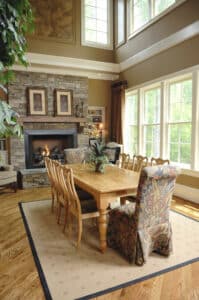 Replacement windows are far from an everyday investment. At Storm Smart, we realize this, which is why we offer windows that are masterfully designed to provide incredible long-term value. Called Storm View, our proprietary replacement windows provide a bevy of benefits that homeowners in the Port Charlotte, Florida, region appreciate, including that they are:
Impact-resistant – Crafted with two Low-E panes separated by a layer of heavy-duty plastic, our replacement windows are virtually impossible to infiltrate and will resist damage from heavy winds and airborne debris, as well as break-in attempts. With Storm View replacement windows on your home, you can feel confident knowing you have an added layer of safety and security for your home.
Energy efficient – Our windows will help insulate your home, keeping its interior temperatures stable year-round. This will lower the strain on your HVAC system and potentially lead to lower monthly heating and cooling costs.
Attractive – Our replacement windows are available in a stunning array of design options, including styles such as casement, picture, awning, double-hung, and many more. This means you'll be able to achieve a custom look that suits your taste and beautifully complements your home.
Installations You Can Trust
At Storm Smart, we will not just provide you with strong, energy-efficient, and beautiful replacement windows; we will also provide an expert installation. We have a team of certified, full-time (never subcontracted) professionals who will use best practices to ensure that your windows are installed properly the first time.
If you would like additional information about the replacement windows we offer to homeowners in the Port Charlotte, FL, area, contact the helpful professionals at Storm smart today.