Hurricane Protection Products Designed to Protect Homes in Venice, FL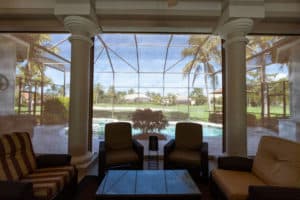 Your home is likely your biggest investment, so you'll want to make sure that it is protected. And, if you live in the Venice, Florida, area, protecting your home means more than just having an alarm system. That's because this area experiences hurricane threats and strong storms every year, which can cause extensive damage to homes that aren't prepared. That's where Storm Smart comes in. We offer a variety of hurricane protection products that are designed to keep your home—and the people and things inside of it—safe when storms strike.
A Large Selection of Hurricane Protection Products
When you partner with Storm Smart, you'll be able to choose from the following hurricane protection products:
Contact Us Today
To learn more about the hurricane protection products we have available to homeowners throughout the Venice, FL, area, contact the experts at Storm Smart today.