The Hurricane You Probably Never Knew About
The Hurricane You Probably Never Knew About: The Great Labor Day Hurricane of 1935
It was Labor Day weekend in 1935 during the height of The Great Depression. Weather radars were at the beginning of their development and tracking hurricanes was grossly inaccurate.
An early September Hurricane formed and developed quickly to a Category 5 Hurricane in the matter of a day. Its path was predicted to go through The Straits of Florida, which is the area of water between the Florida Keys and Cuba. That prediction later changed, and the storm was estimated to directly hit Havana, Cuba. Neither of those predictions ended up being accurate and the outcome was disastrous.
The outcome:
The Great Labor Day Hurricane of 1935 made landfall in the Florida Keys on September 2, 1935, around 4 pm. The most destruction was left between Key Largo and Marathon, Florida.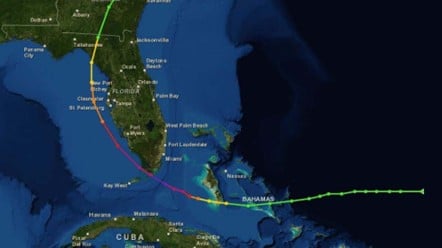 The pressure of the hurricane was 892 millibars at the time of landfall. A millibar is the measurement of force needed to move a one-centimeter object that weighs a gram. The smaller the number, the stronger a storm is. To give some perspective, both Hurricane Andrew and Hurricane Katrina made landfall with the pressure measurement of 920 millibars.
The storm was one the most intense hurricanes to ever hit the United States with winds reaching 200 miles per. The winds picked people up and flew them, in one case, 40 miles over open water from the Keys to the mainland of Florida. The storm surge produced by this storm reached 18 to 20 feet above sea level. It even de-railed an evacuation train on its way to a camp housing Veterans who were apart of a government funded restoration project.
You can read more about The Great Labor Day Hurricane of 1935 here:
The True Story of the 1935 Labor Day Hurricane That Hit the Florida Keys (nationalgeographic.com)
Labor Day Hurricane of 1935 in the Keys, FL (genealogytrails.com)
Hurricanes: Science and Society: 1935- Labor Day Hurricane (hurricanescience.org)