Top-of-the-Line Hurricane Protection Products Available for Homeowners & Business Owners in Cape Coral, FL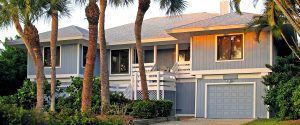 When you're looking for a company you can turn to for hurricane protection products you can depend on, Storm Smart is the company to call. Serving residents in Cape Coral, Florida, and throughout the surrounding areas, we have dedicated our company to helping homeowners and business owners protect their homes from damages caused by storms.
Our Hurricane Protection Product Options
Storm Smart has earned a fantastic reputation throughout the Cape Coral area for not only meeting our customer's expectations, but exceeding them. When you partner with us, you'' be able to choose from the following options:
What's more, we also have a showroom where you can see these products up close to get a feel for how they'll look on your home or business.
For more information about the hurricane protection products we have available to homeowners and business owners throughout the Cape Coral area, contact Storm Smart today.